KICKBOXING at WTA:  WARNING!!!  This class is HIGHLY addictive.  It's a 1 hour, high impact, aerobic class for all fitness levels.  This class is instructor led with great music, high intensity, kicking and punching while your body transisitions into a healthier you. Every class ends with an emphasis on abs and stretching.  WTA recommends seeing your doctor before engaging in vigorous exercise. 
NEXT SESSION BEGINS:
8 WEEK SESSION BEGINS The week of April 1st
Spring SESSION
MONDAY'S @ 7:30PM
& WEDNESDAY'S AT 4:45PM 
Pick your class and sign up for the night or nights that work best for you. Drop ins are welcome but not guaranteed a spot, call or email first.  Save money by signing up ahead of time.  Limited space available and some of the classes are already full.  To sign up today contact:
BECKY DUDEK @ 715-281-9152  OR EMAIL: bmpeterson00@gmail.com
KICKBOXING INSTRUCTORS: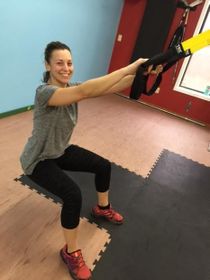 Jessica is a registered nurse with a passion to be active.  She adds fun and excitement to everything she does, you may even you forget you're working out........Nah, you'll know!!!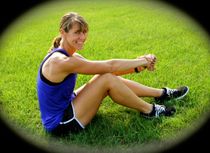 Becky is a Certified Personal Trainer and has been doing group exercise classes since 2001!  She loves high intensity and the ability to push people past their comfort zone. Her classes will make you love to hate her!